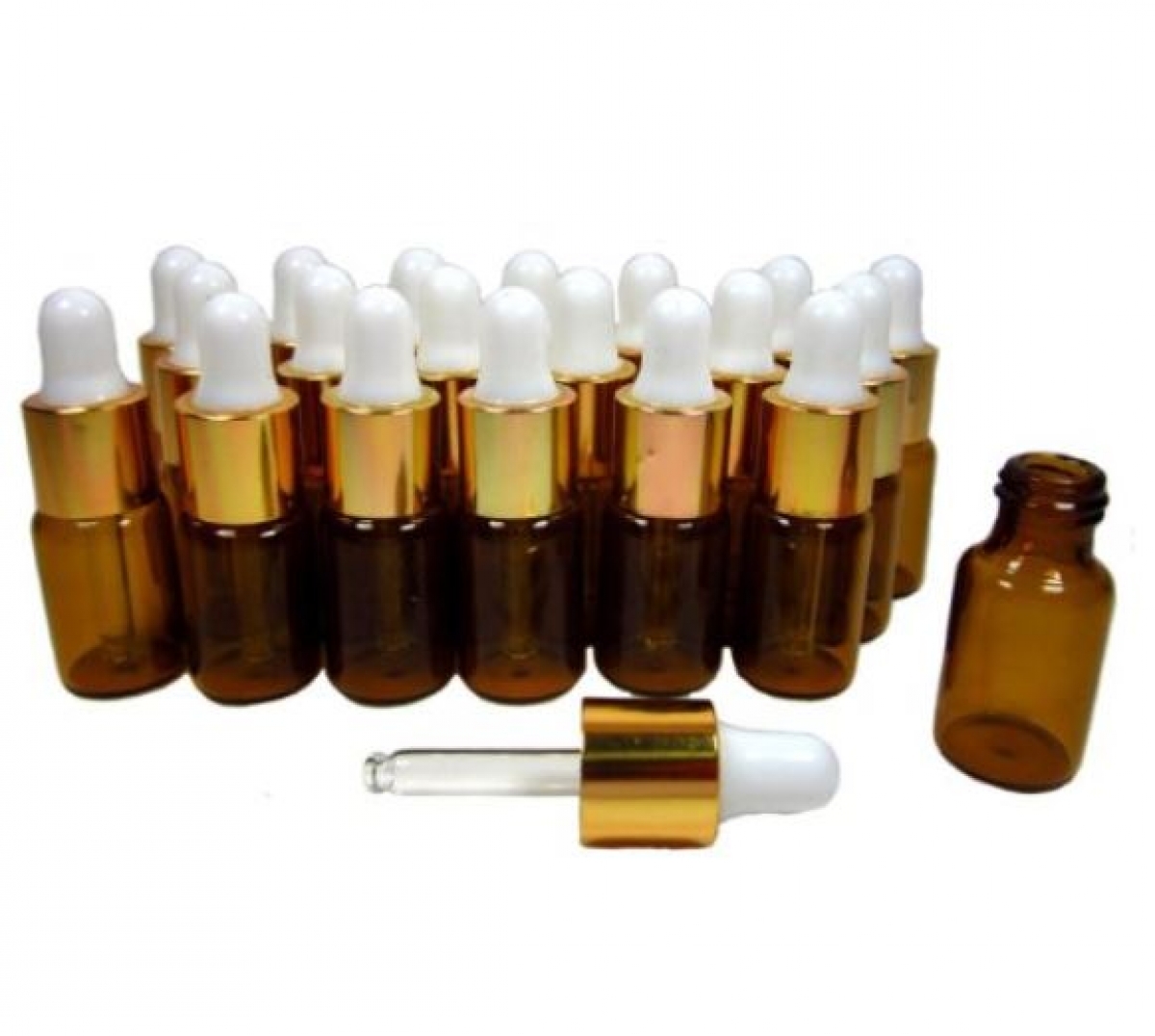 Amber Glass Bottle with Glass Dropper Gold Cap
Amber Glass Bottles with Glass Dropper for Essential Oils. The dark amber color helps protect its contents from damaging UV light. The dropper is made of glass, so it won't interact with oils or chemicals.
Contents: Amber glass bottle with glass dropper gold cap.
Protect and Enjoy Your Unique Creations with Timeless Classic, Professional-Quality Amber Glass Bottles with Glass Dropper
Deep amber glass preserved the strength of expensive essential oils and keeps them from breaking down from exposure to UV light
Sturdy, premium quality bottles resist breakage – even during travel
Tight seal helps prevents leakage found in many other bottle brands
Perfect for Essential Oils